Air freight – flying high with DACHSER Air & Sea Logistics
In the handling of your air freight shipments, we put our many years of experience in managing global supply chains and processes to good use. DACHSER Air & Sea Logistics offers direct and charter services as full and part load shipments, as well as express and courier services. We operate gateways at strategically placed locations for worldwide air freight traffic that enable us to provide effective and efficient freight services. As part of our preferred carrier strategy, we work exclusively with reliable, high-performance airlines that meet our quality standards.
You benefit from our direct contacts with leading airlines, airports and handling companies, as well as a high departure frequency with fixed capacities at strategically placed locations for worldwide air freight transportation.
Our air freight services are available as consolidation services.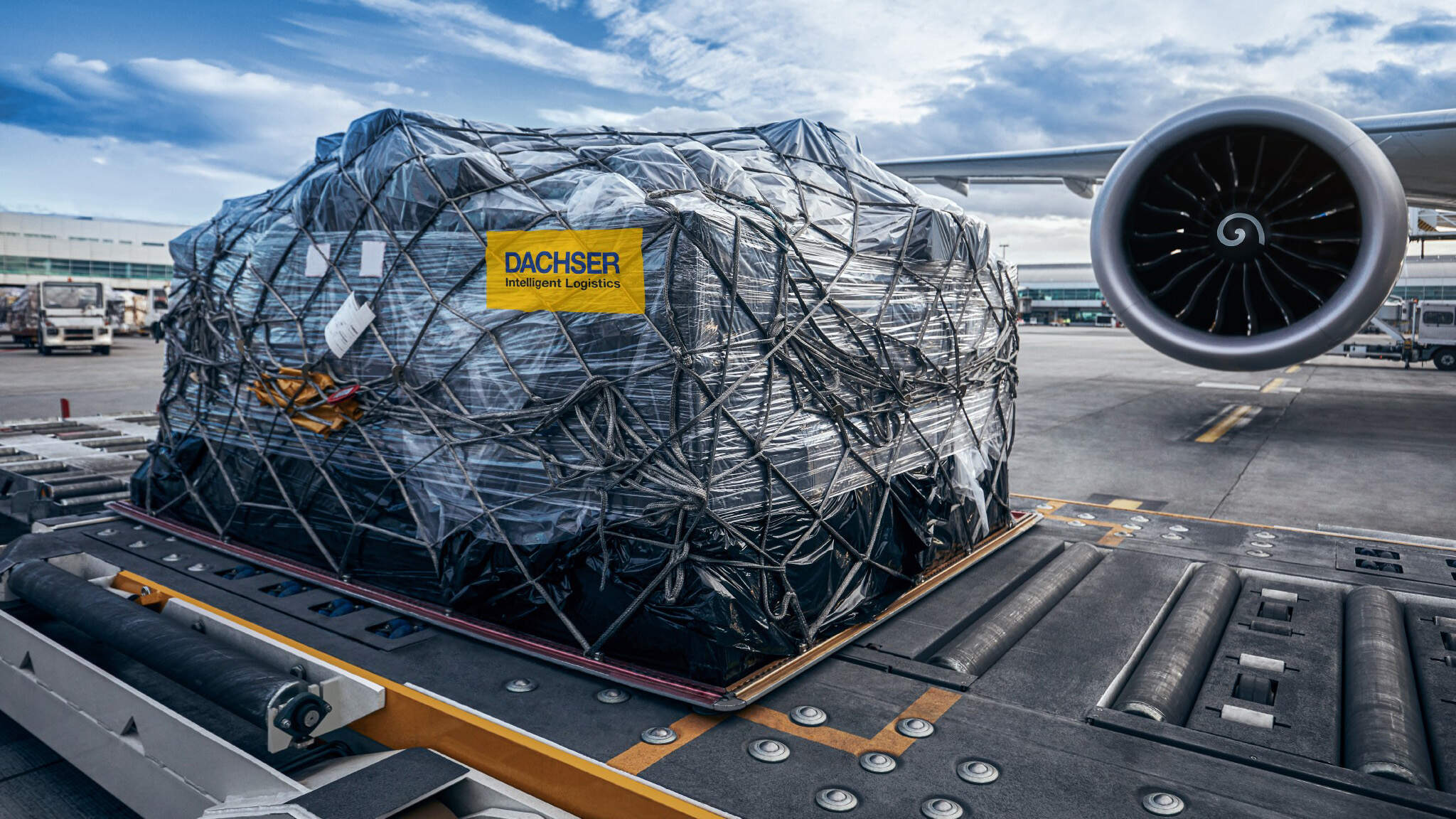 Quality and security with air freight shipments
We offer maximum process security at all levels of the supply chain, through clearly defined processes as well as reliable transit times and capacities. All shipments are subject to our high standards of quality and security. Personal contacts on site are always available for individual consultation. Thanks to Tracking & Tracing you can monitor the progress of the entire logistics chain via shipment control.
Our air freight services
Complete transparency across the entire logistics chain
Transport of industrial and consumer goods
Services from express and courier, to partial and full charter
Advice on packaging, equipment, and documentation
Implementation of all pre and onward carriage
Door-to-door processing by our employees
Procurement and coordination of ad-hoc shipments
On-board courier services
Competent advice on safety regulations
Customs advice and customs clearance
Our additional booking option for less greenhouse gas emissions
As part of DACHSER's climate protection strategy, air freight customers can make use of the additional booking option "Sustainable Fuel". By blending Sustainable Aviation Fuel (SAF), air freight shipments can thus be transported with 30 percent fewer greenhouse gas emissions. The service is provided at an additional charge on all routes worldwide. To prove that the biofuel has been purchased and that the reduction in greenhouse gas emissions can be credited to the carbon footprint, an emissions report will be prepared by DACHSER upon request, and a certificate will be issued in the following year indicating the emissions saved, the quantity of SAF liters used, the year of consumption, and the exact SAF raw material base.
Control tower: Our personal air traffic control for your goods
In our control tower (tower of excellence) a customer service team dedicated to your company assumes the overall control and coordination of your air freight shipments.
Networking enables innovation and quality
Logistics excellence based on strong partnerships. Along with ten other leading logistics companies, DACHSER is a member of Lufthansa Cargo's Global Partnership Program. This platform facilitates a professional exchange at the highest level, creating optimal conditions for innovation and sustainable, mutual growth. This is also ensured by membership of the World Air Cargo Organization (WACO). This worldwide alliance of transport companies exclusively incorporates partners at the top of their local markets.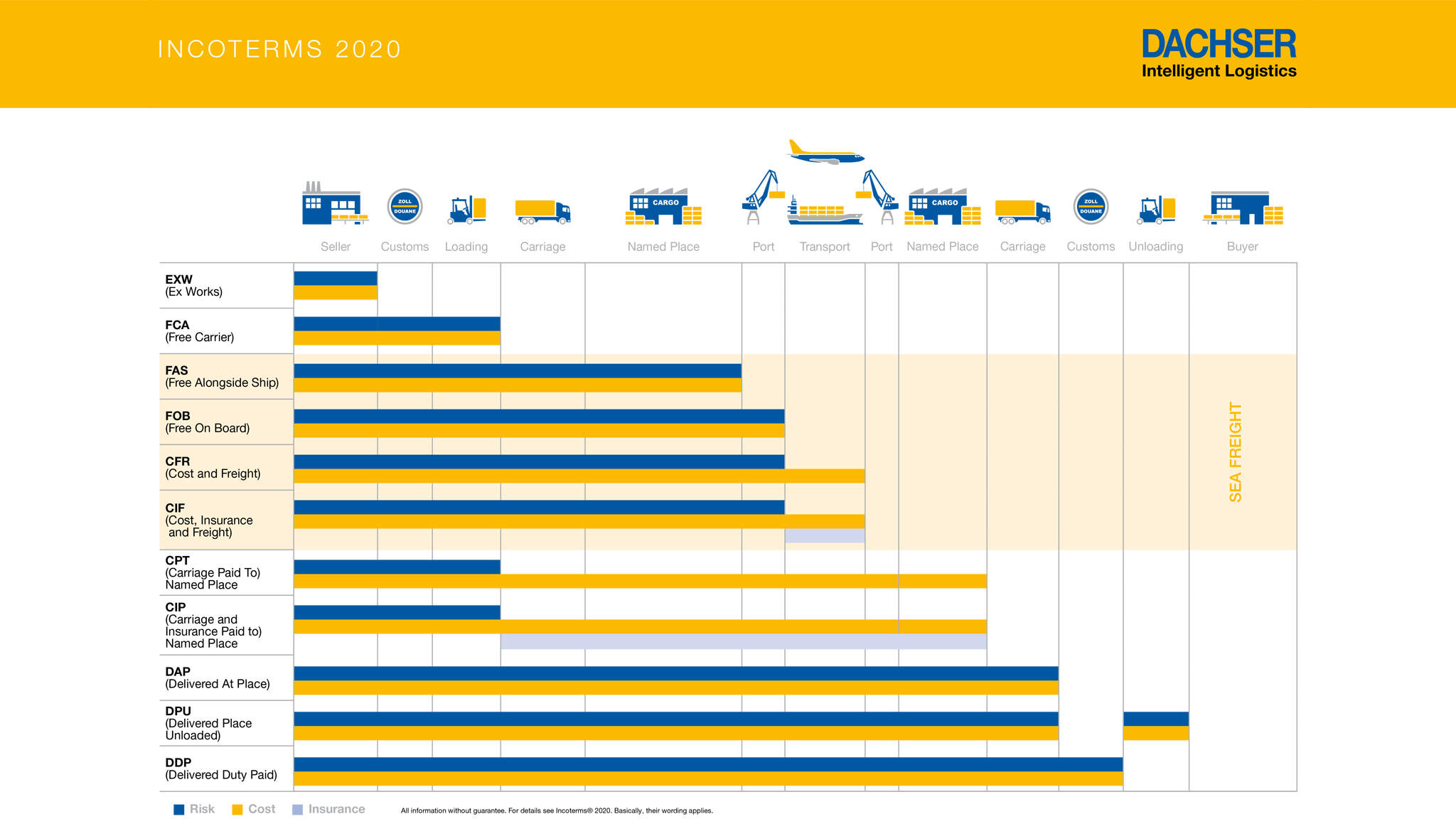 Incoterms
The PDF gives you (without legal guarantee) an overview of the Incoterms 2020 in order to support you in your daily work.
Download