DACHSER Chem Logistics: Your partner for safe chemical transport and warehousing solutions
Under DACHSER Chem Logistics, we offer you a professional industry solution for your chemical logistics. We transport and store packaged chemical products for various industries such as the plastics, automotive and textile industries as well as agriculture and construction.
Our industry experts will develop a transport and warehousing solution tailored to your individual needs for all types of chemical products including hazardous goods. DACHSER Chem Logistics combines the standardized DACHSER logistics services with the specific requirements of the chemicals industry.
This also includes the services of DACHSER Contract Logistics. This way, you can completely outsource your chemical logistics and create a global supply chain in the sense of an LLP approach.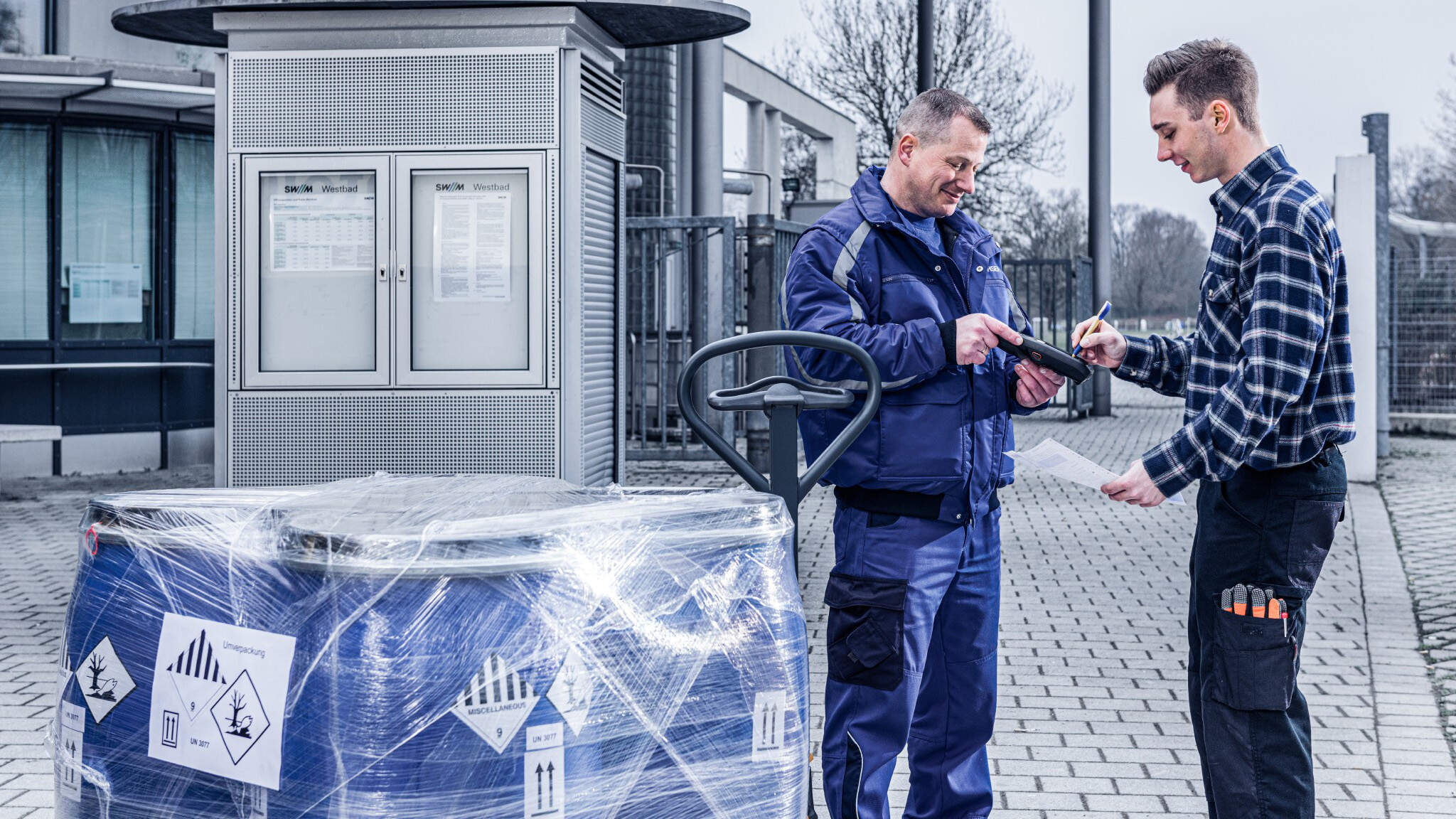 Uniform standards in quality and safety
You benefit from our comprehensive global network as well as uniform standards across all DACHSER branches. DACHSER Chem Logistics stands for the highest quality and safety standards, far exceeding the legal requirements, as well as highly efficient, IT-supported transportation control.
Our service portfolio for your chemical logistics
Global transport solutions: A strong European transport network with DACHSER European Logistics and fast and flexible access to all sales and procurement markets worldwide via DACHSER Air & Sea Logistics as well as DACHSER Rail Services
Warehousing: Comprehensive, integrated solutions as well as warehouses especially designed for the storage of chemical products in Europe with DACHSER Contract Logistics
IT Connectivity: Full transparency and integration through consistent, reliable and readily available information
Chemical logistics experts with special industry experience and specific know-how
High levels of competency with hazardous goods in the global network
In-house hazardous goods officer present at all branches, coordinated by the central hazardous goods organization
Standardized DACHSER hazardous goods guidelines and constant monitoring of implementation and compliance
DACHSER Chem Logistics in detail
Our standards meet the high requirements of the chemical industry
Our detailed, standardized policies for occupational safety, health, fire and environmental protection form the basis for fulfilling the high requirements of the chemical industry.
We regularly carry out vehicle and loading checks as well as hazardous goods training. Load securing equipment is used as well as the provision of rescue material and personal protective equipment. Using the Safety & Quality Assessment for Sustainability (SQAS) we have defined uniform standards for transport and our warehouses, thus fulfilling the requirements of the chemical industry.
High levels of expertise – not only in the shipment of hazardous goods
The DACHSER Chem Logistics team is at your disposal with their specialist industry experience. Centralized hazardous goods management as well as more than 200 in-house regional hazardous goods representatives ensure the observance of special regulations for shipments of hazardous goods. Every year, we train around 15,500 employees for the special requirements of chemical logistics.
As an exclusive cooperation partner for forwarding services as well as air and ocean freight of the German Chemical Industry Association (VCI) in Germany, we are in close contact with members of the association in order to identify the future requirements of the chemical industry at an early stage and to incorporate these into our DACHSER Chem Logistics solutions.
IT-supported processes for fast, secure order processing
Our globally standardized IT systems ensure complete transparency and high flexibility in the management of your chemical shipments. In order to exchange knowledge and data quickly, we have round the clock access to our worldwide hazardous goods database via the DACHSER IT network; this includes European road transport as well as worldwide air and ocean freight. The monitoring of quantity limits, transport and storage bans is exclusively IT-supported. With our integrated IT systems, you can count on end-to-end shipment tracking. Data protection is certified in accordance with ISO 27001. Through Tracking & Tracing you are always kept informed about the shipment history of your goods. The connection to our EDI Center ensures a smooth flow of data between all involved – thus maximizing security and efficiency.