DACHSER country profile South Africa
The story of DACHSER perfectly illustrates how a dynamic company can develop and adapt in line with technological progress and the influence of globalization on the logistics industry. DACHSER recognized the emerging opportunities early on and seized them with both hands – transforming itself from a local freight forwarder into a leading logistics company.
Today we stand for cutting edge, efficient and technology-driven logistic solutions. These rely on the close integration of our global transport and warehouse networks, long-term partnerships and consistent digital networking worldwide. Taking a multi-channel approach with all distribution channels successfully linked, we offer our customers a secure and reliable system for their most demanding logistics requirements.
From the beginning, the DACHSER strategy has been geared towards the sustainable growth of its networks. New regions and markets have always been developed through the establishment of branches and country organisations or the acquisition of companies that can be perfectly integrated into the existing network. Our highest priority is to consistently uphold the corporate strategy and values.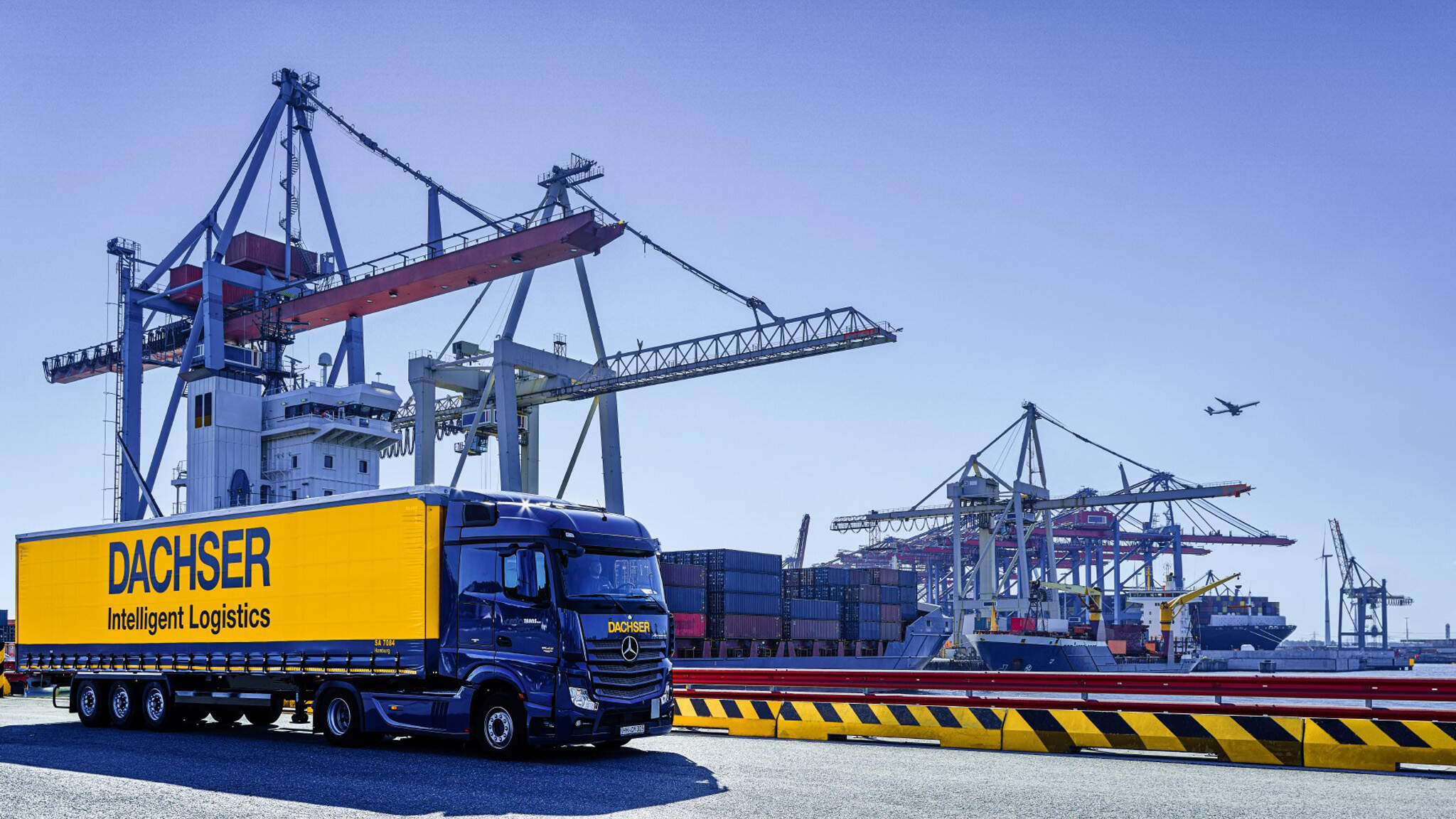 Important milestones in our company history
2023 - DACHSER acquires food logistics company Müller, securing the leading food distribution network in the Netherlands.
DACHSER is planning zero-emission delivery areas in ten more cities. The focus is primarily on European metropolitan regions, where DACHSER is represented by its own branches in the European Logistics business unit.
With the acquisition of the air and sea freight forwarder ACA International, DACHSER is expanding its own network to include six locations in Australia and New Zealand.
DACHSER expands its presence with two sales offices in Southeast Asia (Chiang Mai, Thailand, and in Da Nang, Vietnam).
2022 - DACHSER acquires logistics software provider kasasi and strengthens its expertise in telematics, connectivity, artificial intelligence (AI) and Internet of Things (IoT) with the purchase.
DACHSER acquires the remaining 50 percent of the shares in its Hungarian joint ventures 'Liegl & DACHSER Szállítmányozási és Logisztikai Kft.' and 'Liegl & DACHSER ASL Hungary Kft.
2021 - Burkhard Eling starts as CEO of DACHSER. Generational change accomplished: with a new Executive Board team into the new year.
DACHSER expands emission-free city delivery to eleven European cities. DACHSER Emission-Free Delivery is thus part of the long-term climate protection strategy.
Since January 1, 2021, DACHSER has been a member of the German Hydrogen and Fuel Cell Association (DWV), an interest group that has been promoting the rapid market introduction of hydrogen as an energy carrier and fuel cell technology since 1996.
2020 - DACHSER sets up Executive Board for the future. Future Executive Board team around Burkhard Eling takes over from January 1, 2021; Bernhard Simon and Michael Schilling move to Supervisory Board in 2021.
2018 - Following DACHSER's acquisition of 100% of the Italian food logistics company Papp Italia in 2017, the acquisition is now also reflected in the name: with immediate effect, the branch in Verona in northern Italy will operate under the name DACHSER Italy Food Logistics S.R.L.
Good prospects for city centers plagued by exhaust fumes and traffic jams: In Stuttgart, DACHSER has set up an emission-free delivery area for general cargo shipments for the first time.
2017 - DACHSER Food Logistics acquires all the shares of Italian food logistics company Papp Italia, which specializes in the warehousing and distribution of refrigerated foods in Italy. DACHSER acquires a majority share in its Irish partner Johnston Logistics. With these new subsidiaries, DACHSER expands its logistics network in northwest Europe.
DACHSER establishes the Enterprise Lab at Fraunhofer IML. The DACHSER Enterprise Lab complements DACHSER's own research and development capacities with important competencies and flexible access to specialists.
2015 - DACHSER is stepping up its initiative for professional drivers and is implementing a holistic concept for promoting professional drivers with DACHSER Service and Ausbildungs GmbH.
2014 - DACHSER further expanded its presence in Asia. The family-owned enterprise acquired 100% of its subsidiaries in India and Thailand, with a majority share in its Bangladesh operation. In South Korea, DACHSER has been operating as DACHSER Korea Inc since July 1. In 2013, DACHSER acquired the remaining 50% of the MGI & DACHSER Inc. joint venture. On June 1, 2014, DACHSER entered the Finnish overland shipping market by setting up a joint venture under the name DACHSER Finland Oy.
2013 - Twelve European food logistics providers established the European Food Network: This association of fixed partners has since set an example as a network with seamless operations governed by unified standards.
2011 - DACHSER established additional Euro hubs in the French town of Clermont-Ferrand and in the Slovak capital Bratislava.
2002 - DACHSER established a Euro hub in the Saarland municipality of Überherrn.
1990 - As the initiator of barcode standardization in the logistics industry, in the form of the global identification system EAN/NVE, we yet again demonstrated our role as a pioneer and innovator in the industry. The "DACHSER system" changed the entire world of logistics.
1982 - DACHSER Food Logistics, the fresh food service for the transport of temperature-sensitive, high-grade foods, was launched.
1980 - DACHSER started the development of in-house IT applications using modern communication technologies.
1971 - With the conversion of the entire fleet to swap bodies and the adaptation of operational processes, DACHSER established itself as the leader of innovation within the industry.
1951 - Thomas Dachser was the first freight forwarder to open an air freight office at Munich airport.
1934 - The first branches were opened in Germany, the family-owned enterprise expands.
1930 - Thomas Dachser founded a haulage company in Kempten as a one-man operation.
This is just a brief excerpt from the DACHSER company history. You can find all milestones on the Corporate Website.