Quality management to benefit our customers
Responsibility for quality is firmly anchored in our corporate values and is actively practiced by all DACHSER employees. We are committed to the highest quality standards and hold numerous certifications. We have received various awards for special achievements in the areas of quality management, IT solutions, and logistics.
Our quality management sets standards in the management of logistics processes: from the transport and storage of goods, to customer care as well as security and services. All of DACHSER's business units meet the complex requirements and challenges of quality management and live up to our standards as a leader in quality, in an environment that poses great logistics challenges.
The network rules give all employees firm and binding guidelines for the management and coordination of all goods movements. When handling your orders, our DACHSER sites comply with these clearly defined, uniform standards, which ensure continuous security in the course of the shipment as well as transparent traceability.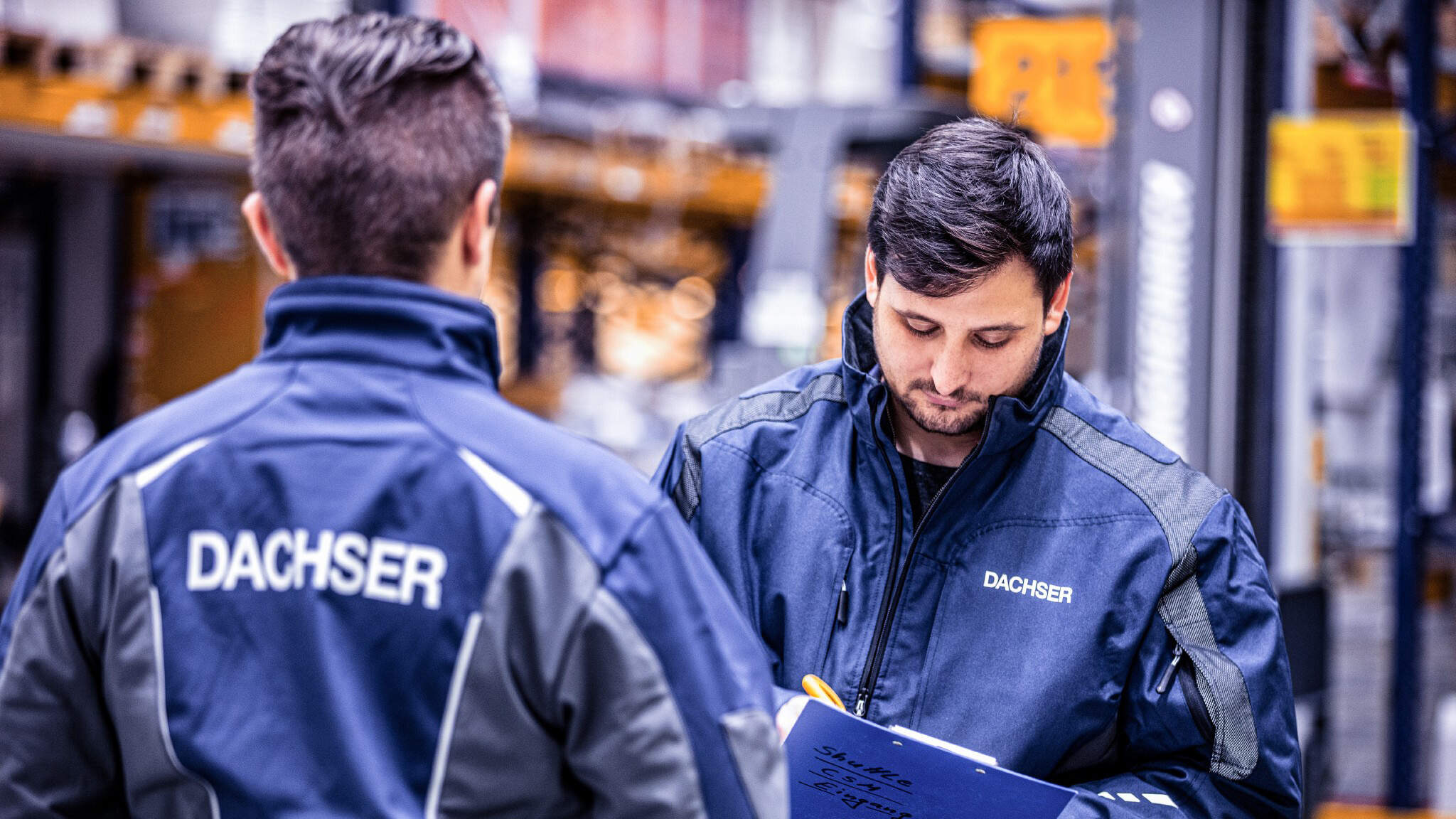 DACHSER's certifications
DIN ISO/IEC 27001 (DACHSER IT)
DIN EN ISO 9001:2015 (DACHSER Food Logistics & DACHSER Cargoplus Food)
Certification in accordance with IFS Logistics (DACHSER Food Logistics & DACHSER Cargoplus Food)
BIO certification (DE-ÖKO-003) in accordance with REG (EU) no. 834/2007 (DACHSER Food Logistics)
QS meat and meat products as well as fruits, vegetables and potatoes (DACHSER Food Logistics & DACHSER Cargoplus Food)
SQAS, Safety & Quality Assessment System (DACHSER Chem Logistics)
DACHSER's awards
Air freight
Lufthansa Quality Award Europe & Africa 2014
Cargo Quality Award Germany (multiple winner)
Global Partner since 2012
Cargo Quality Award Europe & Africa 2014
Cargo Quality Award 2015
Planet Award of Excellence 2016
Satisfied clients are proof of our high quality standards
Almost 90 percent of our customers are highly satisfied with our logistics performance and would recommend us to others. This is according to a representative survey of 4,100 customers, which has been conducted every two years for more than 20 years. Customers are also asked to rate the quality of service requests, shipping services, security and customer service. The proactive supply chain event management tool ActiveReport also contributes to the high level of customer satisfaction.
Our quality management is based on three pillars
The DACHSER network: The efficient logistics infrastructure of the global network and the intelligent IT enable a timely and efficient handling of a wide variety of logistical challenges
Intelligent traffic management: As a learning organization, we adapt all new technological developments for the optimization of the supply chain in real time and quickly transfer innovations into real-time operation – for you
Excellent personnel: We consistently invest in the training and development of our employees in order to maintain a high level of logistics performance and quality in the long term
The quality management of DACHSER in detail
How to manage and measure quality
Above all, we owe our role as a leader in quality on the logistics market to our active and forward-thinking quality management. This includes integrated IT systems and a consistently transparent flow of goods thanks to standardized processes. High-performance transshipment areas enable long-term quantity control; vacation seasons and public holidays are incorporated into the planning of the logistics chain from the outset. With evaluations several times per month, daily performance checks and regular audits, we make the quality of our service transparent and quantifiable. Our standard logistics processes at every stage of the supply chain lead to a low loss ratio and increase your delivery reliability.
Quality assurance measures
In order to ensure a consistently high level of logistics services, we rely on the following methods of quality assurance and control:
Regular customer satisfaction surveys
Consistent quality control through the analysis of key performance indicators (KPIs) along all logistics processes
Active damage prevention with on-site measures
Security during transport – with Europe-wide network control, IT-led processes and timely reporting in the event of deviations in the transport process via the supply chain event management tool ActiveReport
Globally networked DACHSER IT systems and physical network locations
The safety of your goods is the number one priority at DACHSER
We attach the highest importance to the security of your goods. Our security measures include video surveillance of our buildings as well as high-quality equipment. Our permanent staff are highly trained in all core logistics processes, ensuring the flow of goods, both physically and digitally. Regular training for drivers and logistics operatives, established standards for loading and unloading, conscientious load securing, temperature monitoring and hygiene practice also contribute to the protection of your goods.
Tried-and-tested load-securing devices such as stowage sacks, seals with their own ID as well as automated processes with consistent electronic interface documentation also ensure comprehensive protection along the supply chain. We check loading quality as part of our regular checks. In order to avoid damage in transit, we use box trailers with double-deck capacity.