DACHSER Rail Services – Your secure connection between China and Europe
With the connections of DACHSER Rail Services, we transport your goods via two routes from China to Europe and vice versa: The first path runs across the 11,000-kilometer western route along the new Silk Road (southern corridor) or via the 9,288-kilometer Trans-Siberian route (northern corridor).
Regular departures, reliable shipment, individually tailored services
On both routes, we offer a highly reliable service with regular departures to and from various European and Chinese cities, several full container load (FCL) services per week and a weekly less-than container load (LCL) service from Hefei/Shanghai. In addition, we take care of customs clearance and, if necessary, offer specialist equipment for the individual monitoring of temperature-sensitive or high-value goods.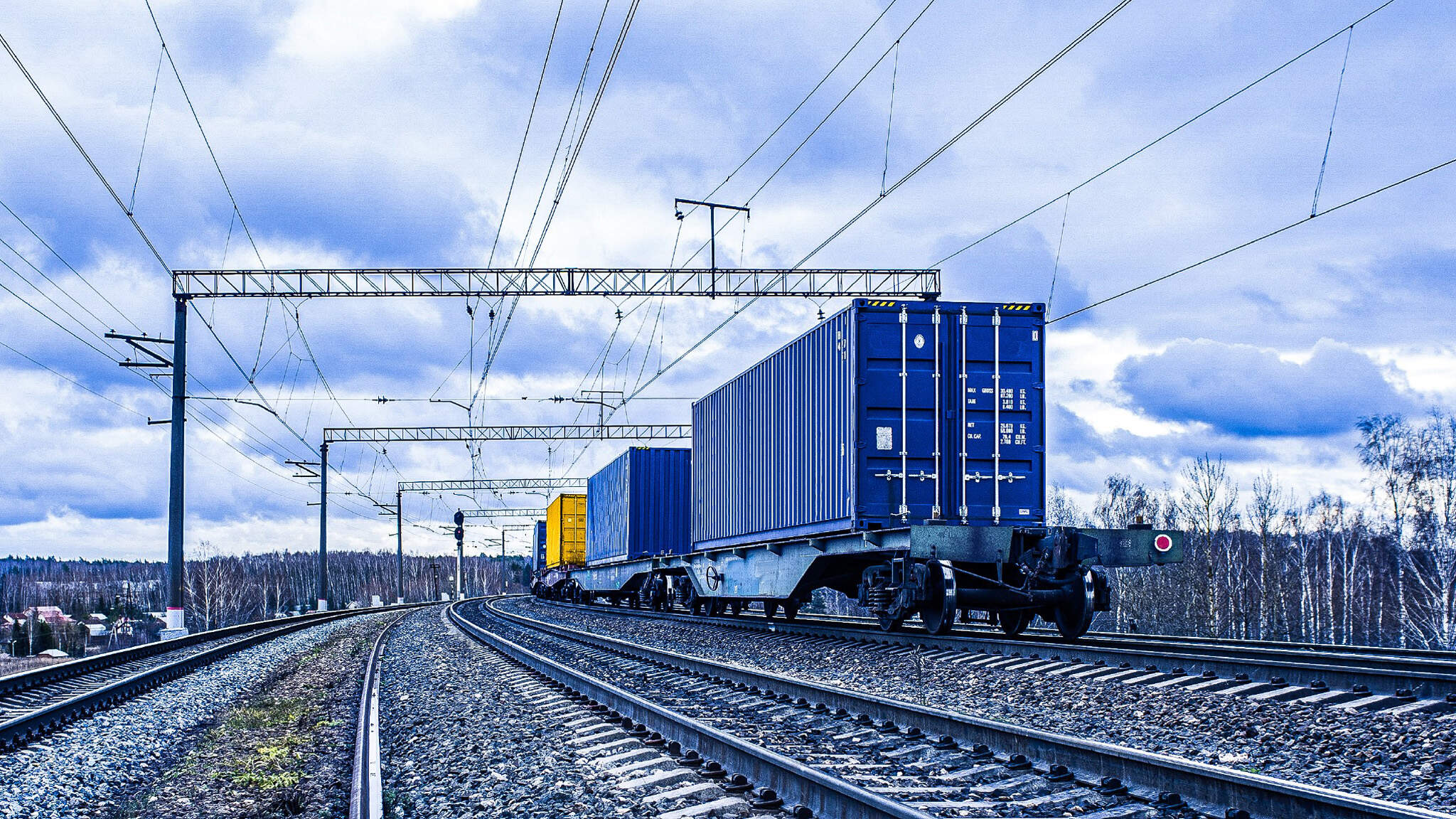 Practical alternative to air and ocean freight
Above all, DACHSER Rail Services offer you a reliable and economical alternative to air and ocean freight. In comparison Ocean freight takes around 36 days. Transport by DACHSER Rail Services via the Silk Road usually takes 16 to 22 days. This closes the gap between the long, relatively cheap sea route and the very quick, but more expensive air freight.
Organization of LCL-groupage shipments – we ensure seamless supply chains
We offer a special service with our consolidation service for LCL (less than container load). Our LCL-groupage shipments go weekly to Europe from Shanghai. This is coordinated by our dedicated employees on the service platforms in Shanghai and Hamburg. They organize the supply from China within two to six days to the platform in Shanghai. Once your goods arrive in Hamburg, distribution on the European continent can be managed within two to three days via the DACHSER European Logistics network.
Advantages of DACHSER Rail Services between China and Europe
Middle ground between air and ocean freight: DACHSER Rail Services gets your goods to their destination in half the time of a ship and is much cheaper than air freight. And, with emissions savings of up to 90% compared to air freight, it is also a particularly environmentally friendly option.
Door-to-door service: ntegrating seamlessly into the DACHSER European Logistics network, we provide a smooth transport of goods from sender to recipient.
Security: We organize provision of the necessary railway cars for the transport of the containers. Security monitoring at all terminals ensures a smooth shipping process.
Transparency: With GPS tracking along the entire route, we can keep you informed of the current location of your goods on a daily basis.
Economical: All the connections of DACHSER Rail Services operate with a high level of price security.
Reliable: DACHSER Rail Services offers secure, flexible booking options through central operational service desks with punctual departures.
Long ranges for remote areas: The number of rail terminals available in China reduces the pre and post-carriage distances and enables the efficient, prompt handling of shipments.