Women leading in logistics - Fearless female: Sera Fineberg
While the logistics field still tends to dominated by men, times are changing and the fairer sex is increasingly building successful careers in logistics. DACHSER South Africa is working hard to redress the gender inequalities in the industry. We're chatting to fearless women who are playing vital roles in the DACHSER South Africa offices.
Sera Fineberg is the Johannesburg Branch Manager of Air and Sea Logistics at DACHSER South Africa and she has been with the company for 28 years. She believes that women should play a big role in the logistics industry.
Could you describe a typical day in your job?
A typical day would include many meetings with clients, sales teams and day to day operations. I also check figures, projections and assist with operational staff when challenges arise. The most exciting part of my day is getting new business and receiving positive feedback from clients.
What did you want to be when you grew up?
A vet!
How did you get into the logistics space?
After finishing my studies, I was offered a job in the freight industry. It was a foot in the door and that is where it all started. I started at the bottom as a receptionist in a freight company. I worked through all divisions to the top that has enabled me to reach my goal in a position I wanted to be in. I am very proud of the staff and company I work for and that my merits as a branch manager are valued.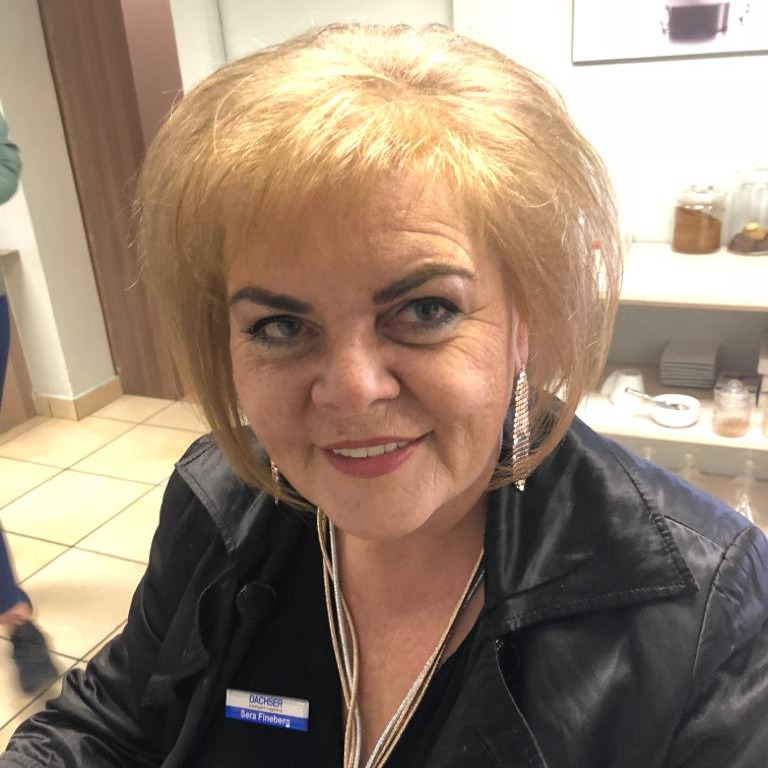 Interview with: Sera Fineberg
Branch Manager of Air and Sea Logistics at DACHSER South Africa
What was the best advice anyone ever gave you?
Giving up is not an option.
Are there any specific challenges females face in this industry?
Very seldom, but sometimes one does come across certain different cultures who would prefer to deal with males due to their culture. I believe if you prove yourself you will create your own opportunity somewhere along the line. Many women have proved themselves to be natural problem solvers and there is definitely a place in this industry for the right type of woman.
What advice do you have for the future generation of women wanting to pursue a career in logistics?
Knowledge is power, so learn and understand as much as you can about the products offered to clients so you can help them make the right decisions. There are solutions to each challenge, so always stay focused and be positive.
Thank you for the interview.