Women leading in logistics -  Fearless female: Valerie Hartman
While the logistics field still tends to dominated by men, times are changing and the fairer sex is increasingly building successful careers in logistics. DACHSER South Africa is working hard to redress the gender inequalities in the industry. We're chatting to fearless women who are playing vital roles in the DACHSER South Africa offices.
Valerie Hartman is a Debtors Supervisor for DACHSER South Africa. Her advice to women in the logistics industry is that they need to face each challenge head-on, be confident and work hard.
Could you describe a typical day in your job?
Being in the finance department my first task is to check on payments from our valued customers, as well as invoicing from the previous day. Next step is to follow up and assist in solving any queries from clients, chase up on outstanding payments and check on credit limits.
What has been the biggest highlight in your career?
I have learnt so much since starting at DACHSER, so it is difficult to pinpoint a specific area. I have met amazing people that I hope will be a part of my life for a very long time.
Who or what is your biggest motivation?
My family is my greatest motivation, they push me to do the best I can and set a good example. Our very supportive Managing Director, Detlev Duve, also motivates me to do my best at my job. It is very motivating when I sort out a difficult account, so that I have a satisfied and happy customer going forward.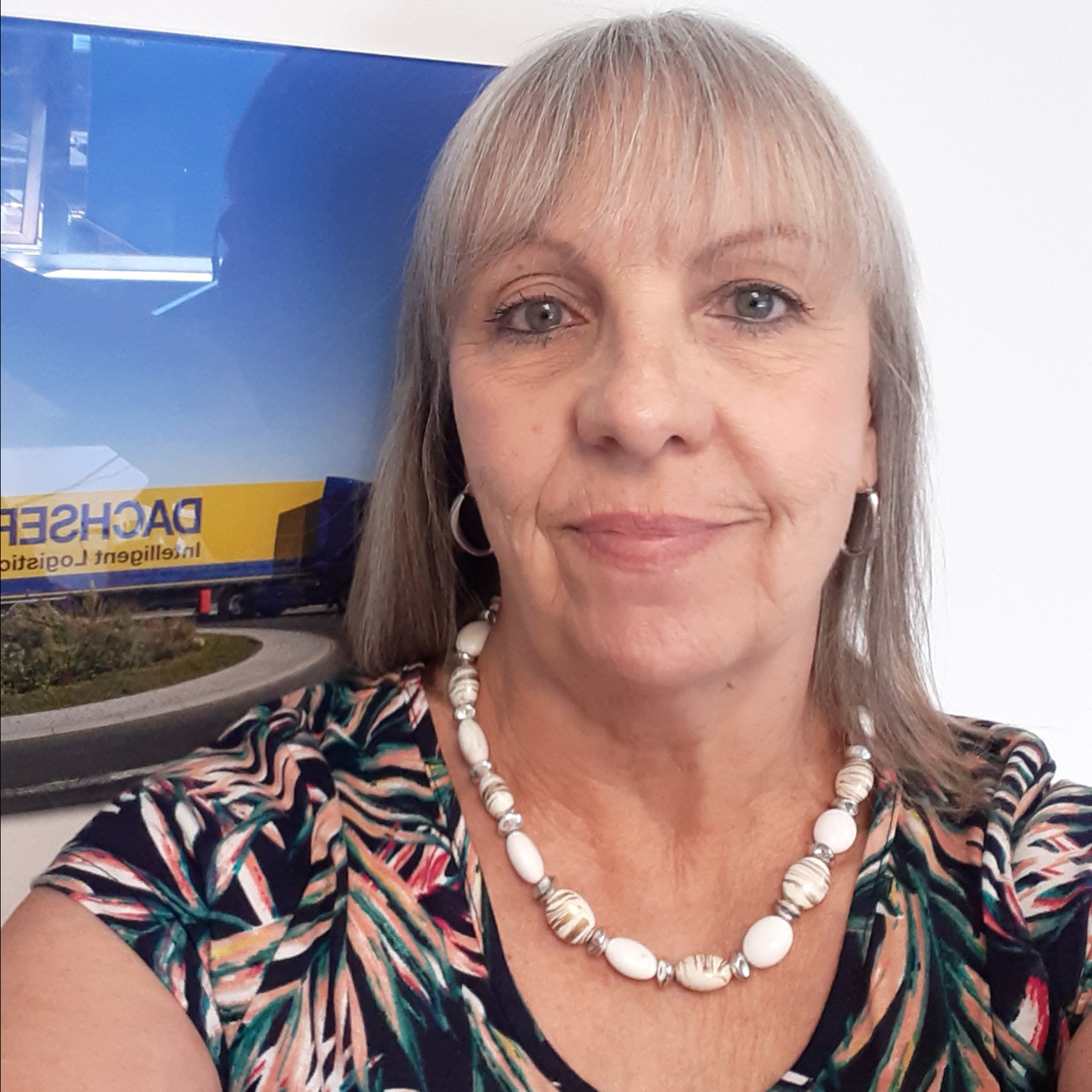 Interview with: Valerie Hartman
Debtors Supervisor for DACHSER South Africa
Are South African women getting enough of a chance to shine in the logistics industry?
DACHSER South Africa has a lot of women that are in senior positions. I would say that women in our company are getting the platform to shine.
What are the challenges women face in the logistics industry and how do you believe women should overcome them?
At times the misconception is that we are not able to tackle the same challenges that men face, or we can't make important decisions. However, many quick decisions need to be made in order to solve logistical problems which arise on a day to day basis and I think women are excellent at this. As women, we should go out there with a positive attitude, be confident in our abilities and prove that we can handle any challenge.
What advice do you have for the future generation of women wanting to get into the logistics space?
Be confident and have pride in your work. Always be willing to learn new things and treat everyone as your equal. Face each challenge head-on, strive to keep the customer happy and above all, enjoy what you do!
Thank you for the interview.