The new DACHSER magazine is here!
Experts estimate that digital connectivity will reach a data volume of 400 trillion gigabytes as early as 2030. Whether or not that happens, one thing's for sure: data collection and processing are increasingly determining and changing the way we live and work. And one other thing is true: handling data responsibly makes life easier and offers many opportunities. Especially in logistics.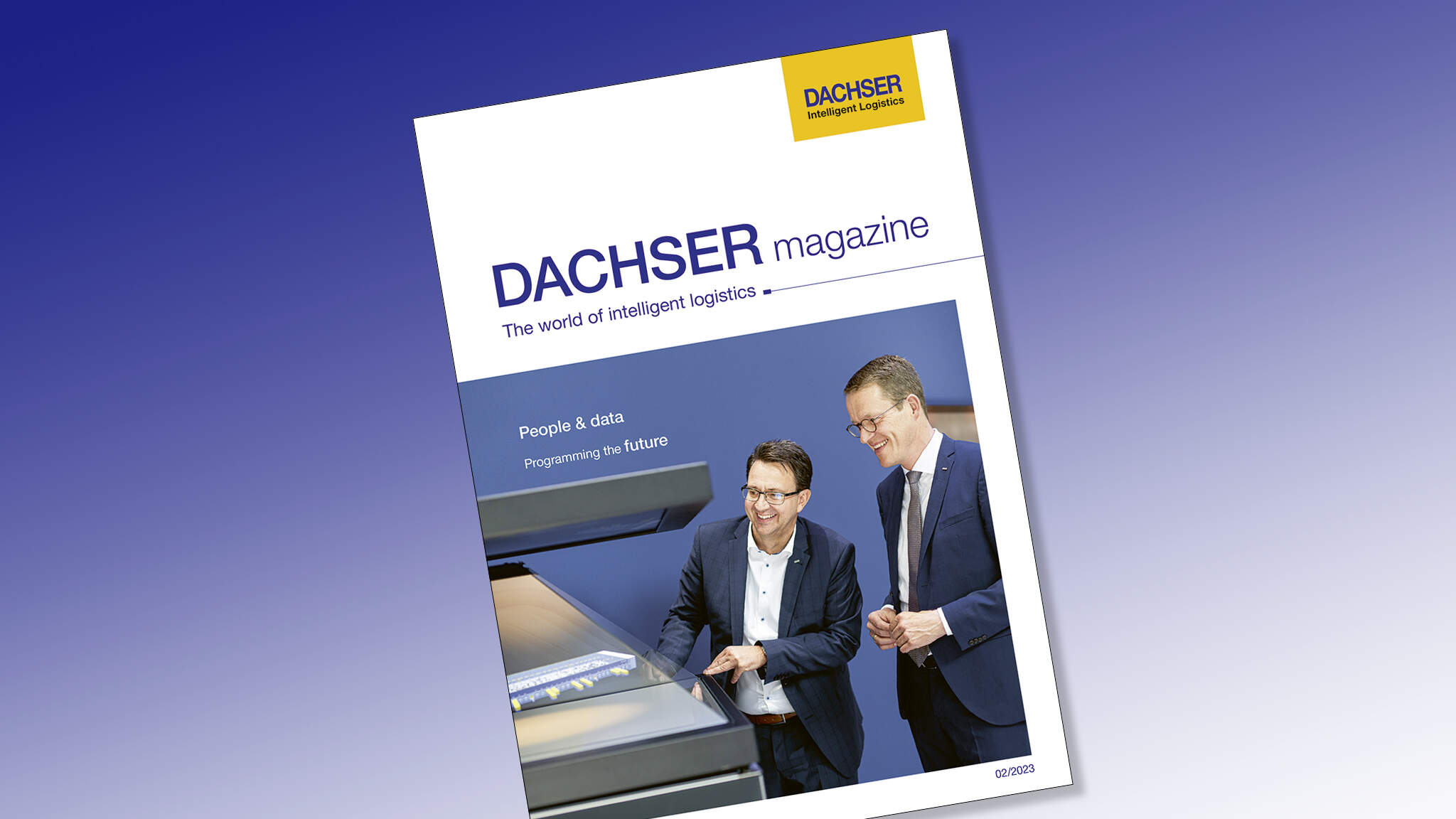 "Programming the future" is the title of an interview with CEO Burkhard Eling and CDO Stefan Hohm. They answer exciting questions about how digitalization helps people in logistics, supports processes, advances connectivity, and ultimately contributes to the sustainable success of our customers. Turn to page 7 for specifics.

Digitalization is also shaping the fashion world. But in logistics, physical transport and customized warehousing are always important, too. After all, garments should reach retailers' shelves and clothing racks not only on time, but also crease- and wrinkle-free. Our industry specialists at DACHSER Fashion Logistics have come up with a solution tailored to this sector. Find out what it is on page 18.

And speaking of operational excellence: to optimally manage the multitude of short-distance transport movements in DACHSER's European network and to share all information with customers in the process, DACHSER has now developed its own software. Starting on page 24, our reporter team describes their early-morning visit to DACHSER's Augsburg logistics center and shares their initial impressions of Short Distance Planning in use.

The link between the present and the future is especially noticeable in the Asia Pacific region. Starting on page 32, the DACHSER magazine takes a close look at the development of what is currently one of the world's most dynamic economic regions. For DACHSER and our customers, this means growing with the opportunities.
Your personal copy and our archives
You'll find these and many other stories in this issue. Pick up your personal copy at your branch or download the PDF here. We hope that you enjoy reading the new issue of the DACHSER magazine.

You can also browse through previous issues in the archive.