WOMEN IN LOGISTICS: Reaching new heights in agricultural logistics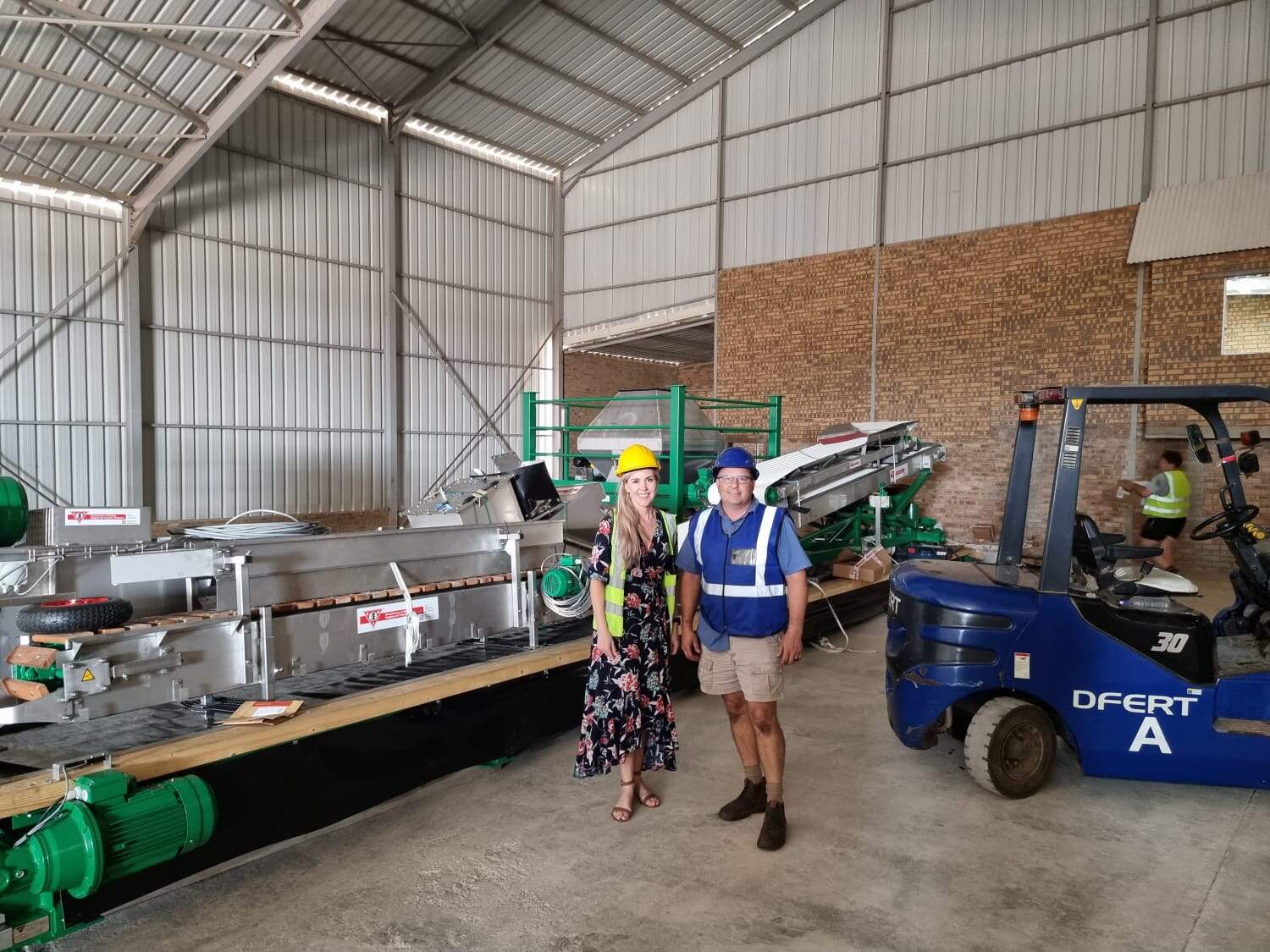 Marlé Badenhorst of DACHSER South Africa, part of a global logistics company, has worked in the agricultural logistics industry for fifteen years. Her considerable experience and personal approach, backed by DACHSER's range of specialists and comprehensive international logistics networks, ensures that the company provides expert, personalised solutions to clients when it comes to agricultural import and export.
DACHSER South Africa provides full supply chain logistics solutions to the agricultural industry, including freight forwarding and cold chain solutions. The company most frequently deals with bulk imports of agricultural implements, equipment and even entire plants from countries including Germany, China and Turkey, as well as importing raw materials for agricultural use that would be too expensive to produce locally. DACHSER South Africa handles exports of various commodities to African countries and internationally.
Many years of analysing client needs and challenges, and then finding solutions, has helped Badenhorst identify what clients really require from an agricultural logistics service provider. "Clients are so varied with regard to their individual requirements, but often the problems and challenges they face are similar," she says. According to Badenhorst, several critical factors come into play to ensure top performance from a logistics company servicing the agricultural industry.
Personalised service
Based centrally in Bloemfontein, South Africa, Badenhorst can often be found visiting outlaying areas including mines & farms in the Free State or Northern Cape to discuss customers' projects. "Meeting with customers on their premises, including outlying areas like mines or farms, really adds value and is part of the recipe for the long term successful relationships that we cultivate. I believe a personal relationship is very important to people in the agricultural industry."
Harnessing an international network
Dachser has a closely integrated, worldwide transport and warehouse network with over 376 locations in 42 countries, providing customers with a strong presence in the most important procurement and sales markets in the world. "Having so many offices internationally strengthens our network for communications, provides a strong infrastructure and often helps us provide the best quotes," says Badenhorst. "Recently, we assisted with the import of an entire fertiliser bagging plant from the Netherlands for an agricultural customer. Our offices in the Netherlands and in Germany ensured that we could offer the best transport rates and a seamless process."
According to Badenhorst, network knowledge also comes into play when exporting agricultural commodities to any African country, or to international markets. "Thanks to our offices in all the relevant countries, DACHSER has the knowledge and relationships to be able to advise on the various certification and import requirements for a particular product in these countries, ensuring the process runs as smoothly as possible."
Tailored solutions and careful cost management
Badenhorst says the biggest challenge for import and export has become finding good sea freight rates, due to major increases in shipping charges after the pandemic. "Escalating costs and exchange rate changes have completely exploded the rates per container. We focus on strong negotiation and contacts to ensure that shipments are still viable for customers."
Intent on finding specific solutions for clients, Badenhorst works hard to streamline haul operations in each case. "We definitely do not apply a standard approach to every client. We monitor charges line by line and deal with all the suppliers directly rather than using third parties where possible. All the charges add up, and it makes a difference when it comes to keeping costs to a minimum."
Ability to provide live updates and frequent communication
"Not knowing what is happening is a pain point for clients, and they appreciate frequent live updates of the status of their shipments," says Badenhorst. "DACHSER's sophisticated client information systems enable this. We monitor shipments on a daily basis, and we are very proactive on updating customers. Dachser is implementing a direct customer tracking programme, which takes it to the next level of enabling customers to directly track their own shipments."
Customs expertise
As a freight forwarder, it is essential to have good relationships with the shipping lines and an excellent grasp of shipping principles and Incoterms, says Badenhorst. She accesses the specialist knowledge of colleagues like Deon Heunes, a former customs officer himself. "Deon's knowledge is impressive. If we do encounter hold-ups, we ensure we are in the best position to assist and keep clients updated. Delays in customs can be expensive and it is critical to avoid unnecessary delays and penalties."
In some cases, DACHSER South Africa only comes in at the point of clearance and delivery in South Africa, even if the company hasn't undertaken the marine transportation. "We work closely with the bank's forex departments to assist customers with the correct documentation," says Badenhorst.
The right expertise and experience to manage risks and add value
"We help clients to manage risks and evaluate where they might have gaps," says Badenhorst. "In particular Insurance can be complicated, and we often find new clients who have been importing for many years simply don't have the correct insurance cover. A good freight forwarder must be able to advise on this."
Badenhorst also notes the importance of frequent review of terms and agreements between freight forwarders and clients. "At DACHSER, we don't take the approach of simply implementing annual rate increases. Matters are evolving so much in logistics, and a full review is critical to ensure the client has the best possible pricing."
With South Africa's agricultural production set to reach record levels again, strong logistics partners are a critical part of maximising opportunities in the sector. Fresh from great success at agricultural exhibition NAMPO, Badenhorst is excited about what the future holds. "It's very rewarding to see how much value we can add for clients in this sector as we take on bigger projects, shipping lines recover and we are able to support Southern Africa's agricultural industry as it grows to new heights."
About DACHSER:
A family-owned company headquartered in Kempten, Germany, DACHSER is a leading supplier of logistics services worldwide. DACHSER offers comprehensive transport logistics, warehousing, and customer-specific services in two business fields: DACHSER Air & Sea Logistics and DACHSER Road Logistics. The latter consists of two business lines: DACHSER European Logistics and DACHSER Food Logistics. Comprehensive contract-logistics services and industry-specific solutions round out the company's offerings. A seamless shipping network—both in Europe and overseas—and fully integrated IT systems ensure intelligent logistics solutions worldwide.
Thanks to some 31,756 employees at 376 locations all over the globe, DACHSER generated revenue of 7.1 billion euros in 2021. Country organisations represent DACHSER in 42 countries, including South Africa.